Chloe is a second-year
interior design student at LCI Melbourne
.
After obtaining her degree with LCI she
plans to travel before she takes steps to secure her dream career of working in residential interior design.
We sat down with Chloe to ask her a few questions about
her experience with LCI Melbourne
and why she chose to study with us.
Why did you choose to study at LCI?
In Year 12, I was trying to figure out what I wanted to do after high school and I was tossing up between studying graphic design and interior design. When I was researching all the different universities, I found that LCI Melbourne was the only place that offers both graphic and interior design, so I thought that was a really good option. I loved that I had the opportunity to do one as a major and one as a sub major which would give me insight into both areas of design.
What is one thing that you love about LCI?
I love how small and intimate all the classrooms are. I feel like its very valuable and you're getting a lot of support throughout your whole major.
What are you currently working on in class?
I'm currently working on a group project where we are collaboratively creating an exhibition based on Portuguese culture and architecture. We have decided to delve into how emerging artist's are bringing a fresh approach to traditional methods of art, focusing on a journey through time with embedded immersive and sensory opportunities.
Do you think collaborating with other majors has helped you grow and why?
I love having the opportunity to work with other majors. Not only does it help you make friends with people studying different majors, but it's so valuable to see what they're working on and being able to collaborate with them on your projects. For example, in interior design I can ask for help from a photography student to photograph my work or even get a graphic design mock up for something that can be featured in my designs as well.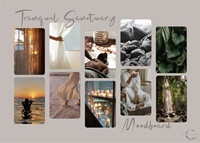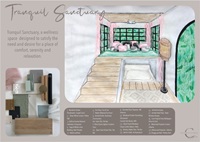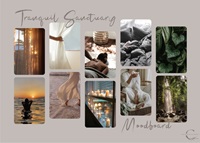 If you could tell Year 11 and 12 students one thing about LCI, what would it be?
In Year 11 and 12, I was scared of the transition from high school to university however the small and intimate community that LCI has, made it an easy transition and not scary at all.
"There is nothing to be scared of if you decide to come to LCI!"