Interior Design is studied as a major in the Bachelor of Design Arts. For more information on the degree structure, fees and entry requirements, see our Bachelor of Design Arts.

Develop the skills to conceptualise, design and produce dynamic and engaging spaces in various environments.

Design interior environments that reflect an understanding of environmental responsibility, ergonomic design, cultural differences and human-centred needs.

Go beyond aesthetics to consider how interiors connect people to places and how they influence complex relationships across residential, hospitality, corporate and global markets.
Major Details
Our majors are taught through design 'laboratories' that replicate the creative studio process used by professionals in creative areas. The 'lab' is where students and mentors collaborate and you will progress your concepts into tangible final design outcomes.
LAB 1
Students are introduced to the foundational principles of interior design. This practice focuses on wellness and wellbeing which requires students to have a hands-on approach to develop their techniques for hand drawing, rendering and drafting to develop and create designs for a personal project.
LAB 2
Students create and build a project that that focuses on responsible social and environmental design. Design skills are developed through creating a project with both digital and hand drawn technique outcomes.
LAB 3
Students learn about developing a global project that integrates different nations and cultures and how a designer might work these factors into an exhibition space. This lab is team driven, emphasising collaboration with classmates to create strong concepts and outcomes. These concepts are then transformed into physical models to communicate ideas.
LAB 4
Students work on a hospitality and industry led brief where they learn the details of documenting projects and creating a meaningful hospitality space. Students take into consideration different specifications, schedules and understanding compliance areas of design and development.
LAB 5
Students are self-directed to develop a concept for a project which gives them the opportunity to use any combination of analogue and digital skills they've learnt in the previous labs. Students must dig deep into building their project and the meaning behind it.
Jodie Musto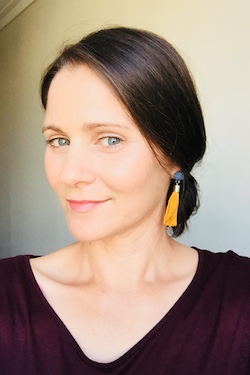 A believer in the holistic synchrony between life and creativity, Jodie is a multi-disciplinary artist, interior designer, musician, and consummate creative.

Jodie held a long-term career with Scandinavian furniture retailer IKEA in Perth, Adelaide, Sydney and then Melbourne. Jodie led the commercial planning team, executing visual merchandising strategies to create inspiring, beautiful & clever solutions that showcase the IKEA range.

Jodie is now an academic mentor in the art and design sector at LCI Melbourne, with profound experience in coaching students to develop their creative expression and ethos across various disciplines, with a focus on interior design.
Petrina Turner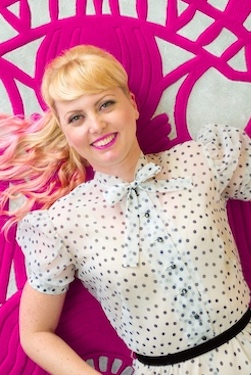 Petrina Turner is the designer, stylist, and maker behind Petrina Turner Design. After completing study in both Architectural Drafting and Interior Design, Petrina began her career in the design & production team at Designer Rugs, going on to become their senior designer.

Petrina's passion for functional design results in highly personalised spaces integrating custom joinery, furniture and surface design that truly inspire and bring joy. She also delights in finding the extraordinary in the ordinary.

Petrina is also an over sharer and can be found as a speaker at design events, contributor to interior media publications, and educator in design & styling in Melbourne. Petrina might also be a not-so-secret tap dancer in her spare time.
| | | |
| --- | --- | --- |
| | | |
| Ellie Hickland | Petrina Turner | Petrina Turner |
| | | |
| --- | --- | --- |
| | | |
| Amy Graham | Amy Graham | Tarsh Russell |
| | | |
| --- | --- | --- |
| | | |
| Abigail Javier | Jun Evrim | Polly Ellis |
Students are also encouraged and given the opportunity to participate in a range of external fashion events, either exhibiting their work, supporting other designers or attending VIP events.

Our students have been involved in some of the following interior design projects and events:
Freedom X LCI Design Competition
Graduate of the Year Awards
Melbourne Design Week
IKEA Presentations
Industry Speakers
LCI Melbourne has an expansive network of industry relationships that benefit students by providing industry projects and case studies, professional guest lectures, internships, and exhibitions. We have a diverse community where all are welcome.
Interior Designer
Rendering Artist
Exhibition Designer
Interior Stylist
Interior Decorator
Visual Merchandiser
Visual Stylist
Design Consultant
Furniture Designer
Lighting Designer
Production/Set Design
Retail Consultant
3D Modeller
Environmental Designer
For more information on careers in design, please visit our industry partner, the Design Institute of Australia's website.
Abigail Javier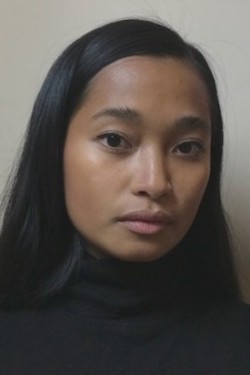 Abigail Javier graduated from LCI Melbourne with a Bachelor of Design Arts in Interior Design in 2021 She currently works full-time at Beaumont Tiles and is also an interior designer on the Metricon team.

Abigail was also nominated for the 2022 Graduate of the Year Awards (GOTYA) in the interior design category. Check out more of Abi's work here.