Fashion and Costume Design is studied as a major in the Bachelor of Design Arts. For more information on the degree structure, fees and entry requirements, see our Bachelor of Design Arts.

Develop your design thinking and creative problem-solving as you explore form, silhouette, material and construction.

Learn the processes and techniques needed to develop design concepts across formats including hand-drawing and digital illustrations, flat patterns and constructed garments.

Traditional foundation methods are combined with an exploration into social and environmental contexts, so you learn the business fundamentals of trend forecasting, fabric innovations, fashion marketing, manufacturing, and production procedures.
Major Details
Our majors are taught through design 'laboratories' that replicate the creative studio process used by professionals in creative areas. The 'lab' is where students and mentors collaborate and you will progress your concepts into tangible final design outcomes.
LAB 1
Students work with different garment types, fabrics, fibres and material finishes. The fundamentals of patternmaking are introduced and this knowledge is applied through construction techniques and building a mini collection of garments and visualisation concepts.
LAB 2
The implications of issues impacting fashion & costume design are introduced. Issues are explored around sustainable practice and application of responsible innovation. Students give clothes a new life by repurposing and re-imagining old clothing.
LAB 3
Students are immersed in an innovative and forward-thinking collaborative project where they gain insights into the global world of design. Global architecture is explored through research scale and proportions which are then applied to fashion techniques and processes.
LAB 4
Students evaluate and develop solutions, presentations and concepts for real-life industry projects. Research, analytical, evaluative and practical skills are developed to understand how to create a design concept through to presentation stage.
LAB 5
Students apply their abilities to evaluate and develop creative solutions, presentations and prototypes for specific projects at a professional level. Students' research, analytical, evaluative and practical skills are significantly linked through development, art and design processes and outcomes.
Todd Anthony
Holding a unique combination of academic and industry practices, Todd's career started as a Costume Designer and Production Manager across the U.S.A, Europe, Asia and Africa.
With full media accreditation, Todd has also covered all Australian fashion festivals since 2013 and Milan Fashion Week, Paris Fashion Week, London Fashion Week and Madrid Fashion Week.
Alongside his role at LCI Melbourne, Todd is a freelance creative director, fashion writer and event manager, who has worked with numerous local and international clients across multiple industry practices and procedures.
Oscar Keene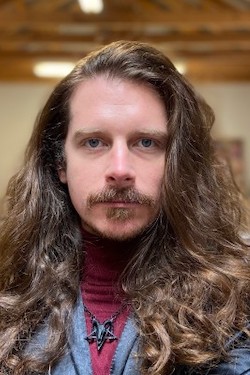 Oscar's practice explores queer materiality & the subversion of convention through fashion archetypes, having previously studied History and Fashion & Design.

Oscar was a finalist for the Australian Fashion Foundation Award Scholarship and iD International Emerging Designer Awards 2021 for their collection 'Fluid'. Their work has featured in Semi-Grad: The Showcase, Situation: Brunswick, and Wandering Room Gallery.

Oscar had their digital & physical fashion content exhibited in MARS Gallery as part of Melbourne Fashion Festival, had their garments featured in a Revlon campaign, produced a digital runway for VFILES in New York and featured in Vogue Australia's September issue.
| | | |
| --- | --- | --- |
| | | |
| Chantal Williams | Chi Weller | Chi Weller |
Erica Schobben (Image: Aimee Hyde)

Erica Schobben

(Image: Aimee Hyde)

Stacey Godfrey
| | | |
| --- | --- | --- |
| | | |
| Nikki Edgar | Reginia Anzela | Ralph Noman |
Students are also encouraged and given the opportunity to participate in a range of external fashion events, either exhibiting their work, supporting other designers runway shows or attending VIP events.

Our students have been involved in some of the following Fashion & Costume design projects and events:
Viceta Wang Runway Shows
Melbourne Fashion Festival
Melbourne Fashion Week
PAX
Clothing the Gap
Melbourne Fashion Hub
Graduate of the Year Awards
Industry Speakers
LCI Melbourne has an expansive network of industry relationships that benefit students by providing industry projects and case studies, professional guest lectures, internships, and exhibitions. We have a diverse community where all are welcome.
Fashion Designer
Fashion/Brand Marketing
Product Developer
Production Manager
Costume Designer
Stylist
Visual Merchandiser
Trend Forecaster
Fashion Buyer
Fashion Illustrator
Patternmaker
Textile Designer
Garment Technician
Fashion Design Assistant
Accessory Designer
Fashion Writer
Fashion Photography
Bridal Wear Designer
Fashion Wholesale Manager
For more information on careers in design, please visit our industry partner, the Design Institute of Australia's website.
Reginia Anzela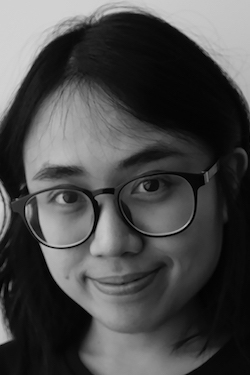 Reginia Anzela graduated from LCI Melbourne with a Bachelor of Design Arts in Fashion and Costume Design in 2019. Shortly after her graduation, she was awarded as the state and national winner of the 2020 Graduate of the Year Awards (GOTYA) in the fashion design category.

After completing a Diploma of Fashion Design at LCI Indonesia, Reginia decided to explore her craft further with a bachelor degree at LCI Melbourne. You can read more about Reginia here.