By Haylee Cohen
Image Claire Martin

Our design students are being offered the opportunity to work with one of Australia's leading furniture and homeware brands in an exclusive collaboration with Freedom and LCI Melbourne.

Students created a product or idea to present to the Freedom team which may then be retailed and displayed in Freedom stores Australia-wide.

Final year students across all disciplines were given a brief to base their work on which would align with one of Freedom's creative categories. These include visual merchandising and point of sale; surface design, textiles (cushions, throws, floor rugs and bedding); décor; lighting; prints; Freedom Kids range; merchandising and wrapping.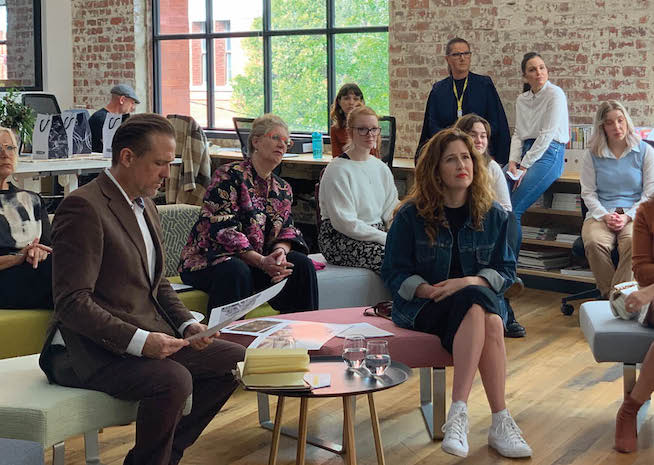 Image: 2021 Freedom Presentations

Our mentors worked closely with each student to assist them with initial concepts, development of ideas and proposals to ensure they were prepared to explain their ideas to the Freedom team. Entrants pitched their concept to the Head of Design, National Marketing Manager and Visual Merchandising manager NZ.


Short-listed entrants will present their final concept to the Freedom CEO and Executive Design Team, as well as a panel of high-profile judges on the 8th of September. This competition may result in more than one entry going forward into product development and commercialisation.



Image: 2021 Freedom Presentations

"We are delighted to partner with LCIM to provide students with an incredible real-world experience of how ideas move through all the complex stages of design development and commercialisation."

- Freedom CEO, Blaine Callard


This gives students an incredible experience and insight into the world of commercial design and provides them with a chance to make strong connections with a successful design company that can assist them in their future careers.

This collaboration has already seen alumni, Claire Martin, secure a full-time position working in the Freedom Australia Design Team as a Special Project Designer. Starting out as an intern, Claire worked alongside the Design, Store Experience and Marketing teams to help them refresh Freedoms' ranges and packaging.


"I'm immensely grateful for the opportunity to come and represent LCI in this manner, and I'm so grateful for the opportunity Freedom has offered me to stay full-time and build out the major projects I started while here. Thank you so much again for all your support and encouragement and mentoring during my time at LCI. You all had a hand in helping me get to this stage and I am immensely grateful and very heart full."

- LCI Melbourne Alumni, Claire Martin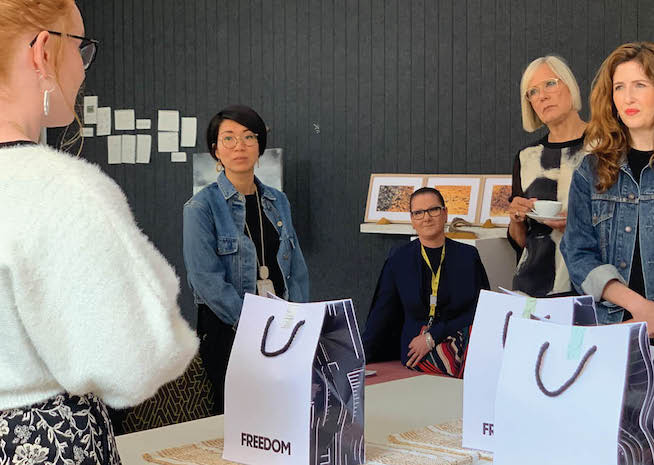 Image: 2021 Freedom Presentations
Unlike similar competitions, finalists selected to work with Freedom will retain their Intellectual Property or will be paid a commercial rate for their concepts.

Freedom's Head of Design, Kate Hopwood said: "Students will get to experience a real-life merchandise design situation, with the support and mentorship of both LCI Melbourne and Freedom's design teams. We'll be looking for great ideation and will nurture the students through the design process, bringing exciting new products and concepts to the Freedom customer, plus a great real-life experience and opportunity for the students".

This is an amazing opportunity for our students, and we wish them all luck as they progress through the competition.