A team of Fashion & Costume students participated in a design challenge for Paypal Melbourne Fashion Festival. This event is Australia's largest and longest running fashion event that brings together the community to celebrate Australian fashion through runways, shopping events and interactive experiences.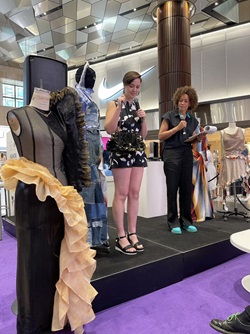 This design challenge was a live sustainable event that challenged students to create new and unique garments from past season fabrics to give donated and old clothes a new life. Not only was the pressure on for students to reinvent old pieces, but they were also on show to the public whilst having a deadline for time.
"We said this like a broken record, but it was wonderful collaborating with you and the students." - The team at Emporium Melbourne.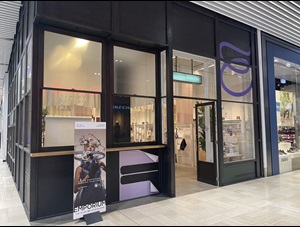 Students' work was presented on the Fashion Weekend stage. This micro-runway was hosted by Melbourne stylist Karinda Mutabazi (Side Eye Creatives) which provided students with a platform for their work to be seen.

Re:Styled was a huge success with a high attendance for the presentations and incredible outcomes from our students.