We are proud to announce that LCI Melbourne graduate, Reginia Anzela, is the state and national winner of the 2020 Graduate of the Year Awards (GOTYA), in the fashion design category.

The winners were announced yesterday at the DIA's virtual GOTYA ceremony. Reginia has been recognised for her excellence and creativity in fashion design, by the Design Institute of Australia.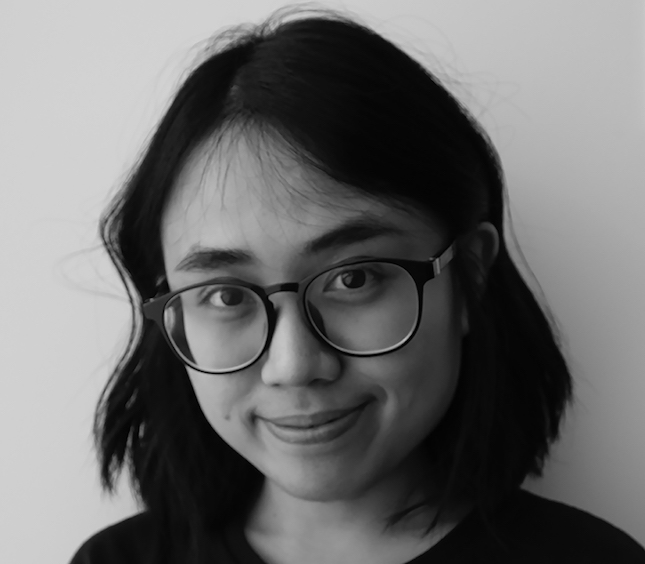 Reginia is a designer who values her experimentation with simple garments, while infusing beauty and function into each piece. Born and raised in Indonesia, she was fascinated by the normality in her surroundings. Her awareness of tiny details, such as the colour and texture of her walls, has given her the ability to create clothing pieces that are simple, functional, and sustainable.

Reginia completed a Diploma of Fashion Design at LaSalle College in Jakarta (2015), graduating with the Best Student Award in Excellent Services. However, Reginia decided to further her studies. This led her to LCI Melbourne, where she received a Bachelor of Design Arts in Fashion and Costume Design (2019).

Reginia displayed brilliance and ingenuity while studying at both campuses. For the past six years of her life, Reginia has cultivated her knowledge and experiences from university and her work as an assistant designer in Indonesia. Some of her notable work includes designing uniforms for a prestigious hotel in Jakarta, designing a seasonal collection for a local brand and releasing her own online collection.

While studying at LCI Melbourne, Reginia designed her UNTO collection, which has been awarded the prestigious design award from DIA, as the state and national front runner in the fashion design category.
We spoke with Reginia earlier in the week to hear what she had to say about her design journey, the virtual GOTYA ceremony and her advice for future artists and designers.

Congratulations on your accomplishments in the DIA's GOTYA 2020! What has the experience been like? How do you think COVID-19 has impacted this?

First of all, the experience has been overwhelming and I was left astounded. Looking back, I think I won't be the only one to say that the journey to get to this point wasn't easy.

The creation of the design was tedious, time-consuming, and emotional. This coupled with the six-month gap after submissions, would have left many contestants (including myself) feeling rather anxious and excited about the results. With this, it is my greatest pleasure to have received this prestigious award. I felt very much appreciated and blessed that my designs have been recognised and appraised by a prestigious institution such as the DIA.

Truthfully speaking, I was expecting a grand physical ceremony, where our designs would be displayed in a venue for others to appreciate. Before COVID-19, I was excited to see the other creations and meet up with the creators themselves. I was hoping that I could foster new friendships or at least have meaningful conversations about our creations.

However, life is unpredictable, but I still remain hopeful that one day I will meet up with my fellow aspiring designers to have our overdue conversations.

What are the inspirations for your work?

My inspiration usually comes from what I find interesting, which originated mostly from my surroundings. For example, my earlier works have been heavily inspired by normal things such as a crumpled envelope, an accidental blurry photo, or even something as simple as the evening light hitting my wall.

However, the inspiration from my recent graduate collection "UNTO" came from the past. Looking back to my very first piece, I remember how my design encapsulates the ideas of clean-cut, loose silhouettes and experimentation. For this collection, I wanted to build on those design aspects, while improving my design ethos using the experiences that I have cultivated over the past 2 years at LCI Melbourne.

As a result of this, "UNTO" was born with silhouettes that are trendier, versatile, cleaner and most importantly sustainable.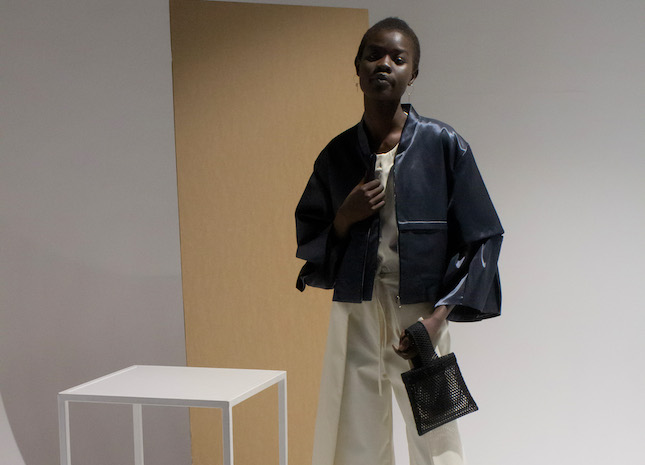 How did you develop your design ethos and what does it refer to personally?

My design ethos grew the more I learned that less is more. I am always searching for those garments that although they might seem simple, they have an impeccable presence. This is why I did a lot of experimentation to produce a simple garment that possesses a duality, in style and function.

My design practice focuses on quality over quantity, allowing the garment simplicity to speak for itself and be accented overtime.
What was your experience like relocating from Indonesia to Australia to study at LCI Melbourne?

When I first came here, the language and culture were very different. Moreover, since this was my first time coming to Melbourne, I had to make new friends and it was very challenging to find someone who I could share my interests with. At times, I found it very difficult to blend in with the society and I felt so out of place.

This coupled with severe home sickness and anxiety, had left me depressed and sad. However, all of this changed when I came to LCI Melbourne. Here at LCI, I've found many people that share the same interests as I do, which allowed me to foster new friendships and all of a sudden, I didn't feel so lost anymore.

Furthermore, my peers here are very welcoming and supportive of newcomers, such as myself. This gave me the feeling of camaraderie, belonging and pride; all of which have had a tremendous impact on my success so far. In its entirety, although my initial experience was filled with ups and downs, now I can proudly say that I'm glad that I decided to come to this wonderful city and study with LCI Melbourne.

How has it been for you studying at LCI Melbourne? How do you think your journey has been affected by your mentors?

At first it was challenging, especially when it comes to adapting to a different teaching style and communicating in English – which isn't my first language! On top of that, I had to make new friends, learn how to take care of myself, and study hard. Despite all these challenges, I managed to persevere through and along the way I made new memories and friends, making this whole journey worthwhile.

Looking at the curriculum itself, the projects were very interesting and challenged me to get out of my comfort zone. For example, on top of my fashion design major, the course allowed me to develop my photography skills through a minor specialisation. This combination of skills allowed me to explore a wide range of projects, which would translate into more opportunities to flourish in multiple job fields.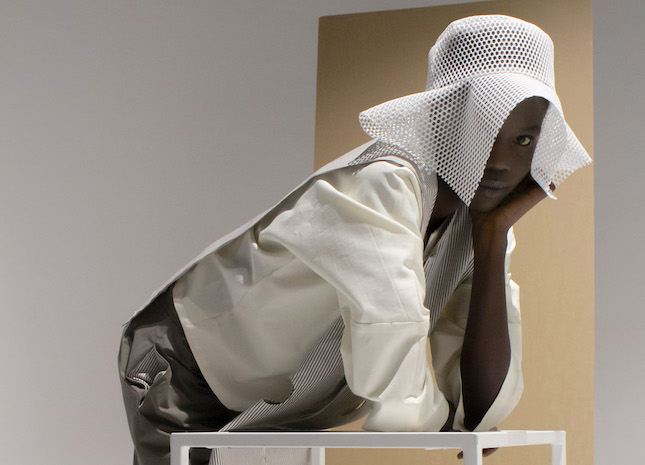 Do you have any advice for LCI Melbourne students? How can they make the most out of their study?
To my fellow LCI Melbourne designers and creatives, trust me when I say that the next 3-4 years are going to be the hardest years of your life. Along the way, you will encounter many hardships, despair and disappointments; but instead of crying over it, keep pushing forward!

My advice for your study is to be present and committed. I believe if you are serious about pursuing a career in design, you need to be ready to learn and harness every bit of it. Another thing that I encourage you guys to do is to socialise. Meet a variety of friends outside of your regular major/subjects, say hello to those who sit alone in our amazing cafeteria (because you probably share the same interest).

Don't be afraid to share your ideas and collaborate with people from different majors, this will not only be beneficial for your future careers, you will also be able to develop your network, which is also very important for creative industries. Ultimately, university is only hard if one perceives it to be hard, so on that note, I wish you all good luck and have fun!
What's next for Reginia Anzela?

I certainly have plans for many things in life, but first and foremost is to keep designing. I believe that by executing my ideas, my fashion practices will become more and more competent.

Following this award, I would love to see myself in a professional setting, where I would start as an intern in fashion design, and then slowly work my way up. As I'll keep on creating, follow along with my Instagram account

here

and join me on a search of what's to come next.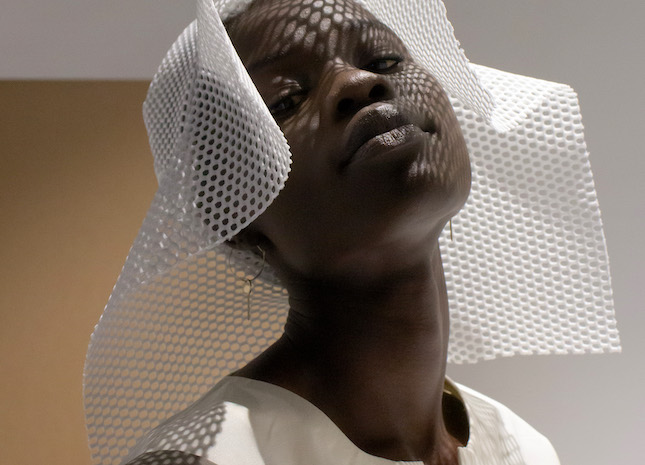 The GOTYA is the Design Institute of Australia's flagship program for emerging designers. The awards provide design graduates with an opportunity to have their creativity and innovation recognised; welcoming them as members of a global design community.

We invite you to join us in supporting and celebrating the incredible work of our future artists, designers and industry leaders. Relive the best moments of the 2020 GOTYA

here

!