By Haylee Cohen
As you settle into the vibrant tapestry of Melbourne, you'll quickly discover that Melbourne is a gateway to a spectacular outdoor playground, inviting you to explore the diverse landscapes that surround the city. For those seeking an adventure in nature, here's a guide to Melbourne's outdoor gems.

Great Ocean Road
Embark on a road trip along one of the world's most scenic coastal routes – the Great Ocean Road. Marvel at the iconic Twelve Apostles, explore lush rainforests, and for all the wave enthusiasts, this coastline presents excellent opportunities for surfing. From the famous Bells Beach to the more secluded beaches, everyone can enjoy the breathtaking journey of the Southern Ocean.
Puffing Billy
Step back in time and board the Puffing Billy steam train, a charming relic that chugs through the lush Dandenong Ranges. This nostalgic journey offers panoramic views of the fern-filled forests and is a fantastic experience.
Yarra Valley
Wine connoisseurs and nature lovers alike will find solace in the Yarra Valley. This beautiful region is not only renowned for its world-class wineries but also for its rolling vineyards, gourmet delights and hiking trails that wind through the stunning landscape.
Grampians
For a taste of rugged beauty and ancient landscapes, head to the Grampians National Park. Hike to panoramic lookouts, explore Aboriginal rock art sites and discover cascading waterfalls. The Grampians provide a serene escape into the heart of Victoria's wilderness.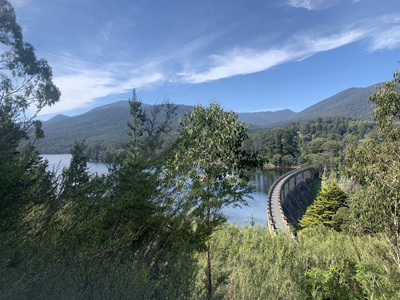 Healesville Sanctuary
Immerse yourself in Australia's unique wildlife at Healesville Sanctuary. Home to the native animals such as kangaroos, koalas and platypuses, this sanctuary offers a chance to connect with Australia's fauna in a natural and immerse setting.
Whether you seek relaxation or adventure, Melbourne's natural wonders are ready to be explored, promising a perfect balance to the city's vibrant urban life.