By Adriano Di Prato
We believe in the transformative power of creativity and the profound impact it can have on our cultural landscape. That's why we are delighted to announce our partnership with the Marc Wasiak Foundation (MWF), a Melbourne-based not-for-profit initiative dedicated to supporting, promoting and celebrating Australian creatives who excel in cross-disciplinary creative practices.
The Marc Wasiak Foundation is committed to fostering an environment where artists and designers can push the boundaries of their craft, provoke new ideas, and generate innovative and inspiring outputs. Through the Marc Wasiak Fellowship, the foundation actively promotes and encourages creative expressions that exemplify cross-disciplinary practice.
"We are thrilled to partner with the Marc Wasiak Foundation," says Adriano Di Prato, Academic Operations Manager at LCI Melbourne. "This collaboration aligns perfectly with our mission to cultivate a community of passionate and innovative creative thinkers who can drive positive change through their artistic expressions."
As the Gold Partner of the Marc Wasiak Fellowship, we are honoured to be part of this exciting collaboration. This partnership opens new horizons for our students and faculty. It provides them with unique opportunities to engage with like-minded individuals from various creative disciplines, fostering a collaborative and enriching environment that encourages experimentation and cross-pollination of ideas.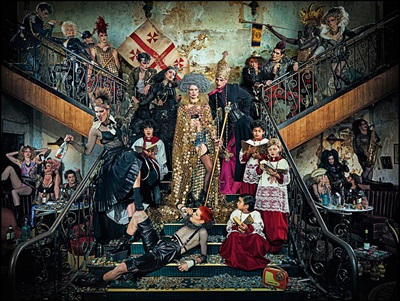 The Marc Wasiak Fellowship is set to become a launchpad for emerging talents, empowering them to explore uncharted territories and make their mark on the world stage. Together, we aim to contribute significantly to the growth of the creative economy while celebrating and promoting the exceptional talents that Australia has to offer.
"This could not be a more fitting and perfect partnership as we both LCI and MWF are aligned with an identical creative vision." Says Gerard O'Connor, founding partner.
As we embark on this exciting journey with the Marc Wasiak Foundation, we look forward to witnessing the transformative power of cross-disciplinary creative practice and the positive impact it will have on our students our community, and the broader cultural landscape.