After completing their studies at LCI Melbourne in 2019, Lilah Benetti and Kanya Khieo-On started No Ordinary Design Era, operating under the acronym NODE. NODE is a design restoration business, dedicated to the slow experience; sourcing, restoring and rehoming vintage objects from another time and place.

Born during Melbourne's lockdown this year, NODE operate entirely from their home. Their garage and backyard act as the workshop and the dining and lounge room as their studio, in which Lilah shoots and edits her photographs.

Lilah and Kanya's creative partnership started well before NODE though! The year before graduating from LCI Melbourne Lilah and Kanya fostered a friendship, strengthened by their similar aesthetic interests and experiences growing up in regional Victoria. Lilah's strategic, visual mind and Kanya's passion for all thing's graphics, digital and tech allowed their collaboration to form quickly and naturally.


"It started with road trips to the country together to visit our families and before we knew it Kanya's persistent bubbly personality weaved its way into my life and we have been friends, collaborators and housemates ever since."
- Lilah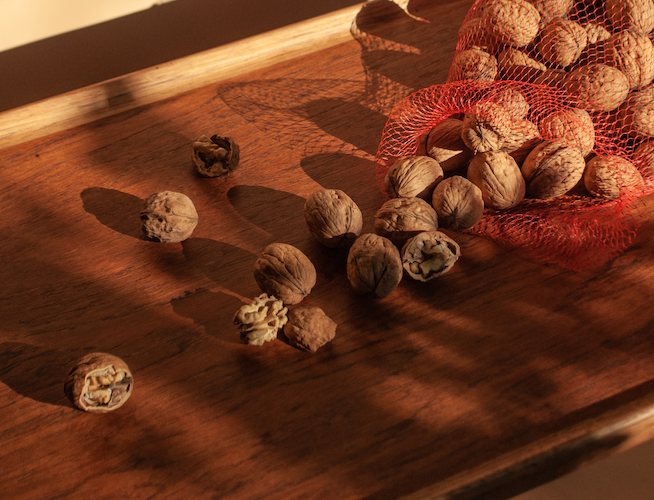 Loving the idea of an object living many lives, Lilah and Kanya spent a lot of time in op shops prior to the announcement of Melbourne restrictions. Lilah was in search of the perfect chest of drawers, as a graduation present to herself. When she found them, the seller offered the pair a bookshelf, dining table and chairs as well. With a little hesitation, Kanya purchased the bookshelf and this kicked off what would be the pairs newest creative venture – NODE!
"Out with the old and in with the new, Lilah and I both need to clean out the space, so we advertised our old furniture online and within 30 minutes of posting, everything was sold. We had an enormous rush of dopamine and excitement of wanting to do it again."
- Kanya
NODE allows Lilah and Kanya to explore new ways of working towards a more sustainable future. Currently, they are working on a creative way to restore singular vintage chairs and rehome them as a set; sourcing low impact leather like materials for reupholstery. The 'catharsis of getting your hands dirty', investing love into something and contributing more positively to consumerism, are all key aspects of how Lilah and Kanya operate NODE.
"NODE allows me to explore ways that I can contribute to the overall goal; working towards a more sustainable future that keeps people and the planet at the heart of it all. Design is nothing without those two elements and when you do good you feel good."
- Lilah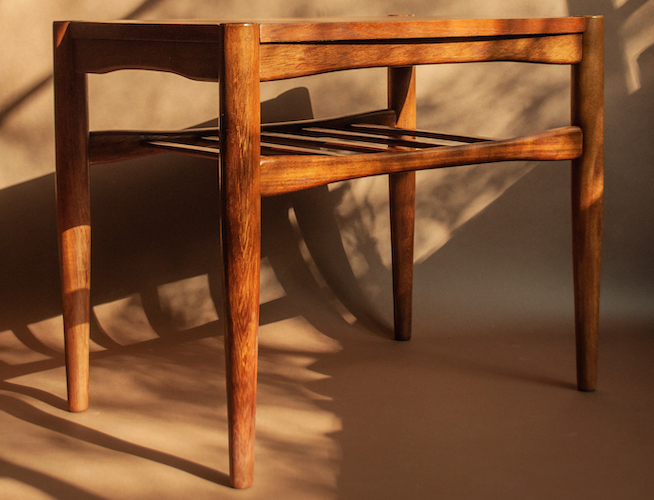 NODE are known for working with mid-century modern furniture, pieces often inspired by Nordic design and originally crafted by iconic Australian designers such as; Parker, Fler, Burgess, Macrob and Alpa to mention a few! Searching for a way to weave slow art and design into something independent from their digital design work, Lilah and Kanya have established an intentional and innovative practice through NODE.
"The connotations of the word 'slow' are often approached as negative, but slow design is about a deep rich experience that holds the well-being of the community as well as the natural environment at its core."
- Lilah
With almost 100% of leads and customer facing business existing in the digital world, social media is a huge focus for NODE. Lilah and Kanya have harnessed Instagram, to introduce people to their brand and engage with their community through short videos of woodworking practices. Authenticity, purposeful storytelling, a clean aesthetic and attention to detail all contribute to the deep, rich and timely experience Lilah and Kanya offer through NODE.
In addition to their independent creative projects and efforts with NODE, Lilah and Kanya have also been assisting small businesses looking to actualise their dreams through design. The COVID-19 restrictions and more time spent at home, has given people the opportunity to pursue passions and start businesses of their own. Lilah hopes the post COVID-19 landscape will continue to allow people more time for what they love and make way for well overdue technological innovations in the art and design world.
"As a young designer myself I find that you have to be adaptable to the changes, persistent and you have to have a thick skin. I feel like this is just the beginning of something great."
- Kanya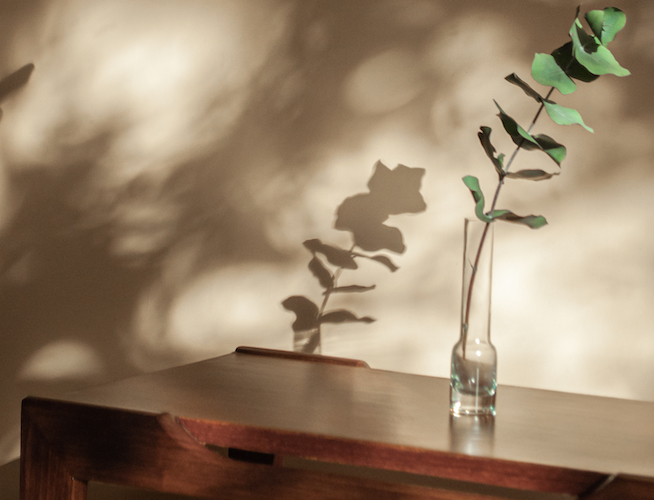 You would think this is all they could fit on their plate, but Lilah and Kanya also recently dedicated time and resources to the AMSSA North Melbourne Mosque; helping communities affected by the enforced lockdowns in Melbourne council housing. During an especially fragile period, not long after the Black Lives Matter movement erupted across the globe; Lilah and Kanya were looking for a way to support people in need and contribute in a culturally appropriate way.
Lilah had just finished a collaboration with Aesop that involved a lot of leftover fresh fruit that was suitable to donate and began raising money through social media additionally. To ensure the resources and donations reached people in need; Lilah, Kanya and another friend drove down to the AMSSA North Melbourne Mosque drop off point. They ended up spending 10 days at the community centre volunteering over 120 hours; packaging hundreds of boxes of resources for residents confined to the council housing commissions.
"When you see people in need from any walk of life you can't turn your back."
- Kanya
When it comes to advice for LCI Melbourne's current and future students, Lilah and Kanya encourage you to take risks, say yes to every opportunity and make the most of your time! 'Be a sponge, be persistent, soak it all up' and seek guidance and support from your mentors with industry experience. Lilah also urges you to make mistakes, creating and shaping your craft through trial and error, to become comfortable pushing the boundaries and taking educated risks.
"Don't let ANYONE put you in a box you don't want to be in. Don't even put yourself in a box! Be free to experiment and create yourself as an artist, designer and as a person."
- Lilah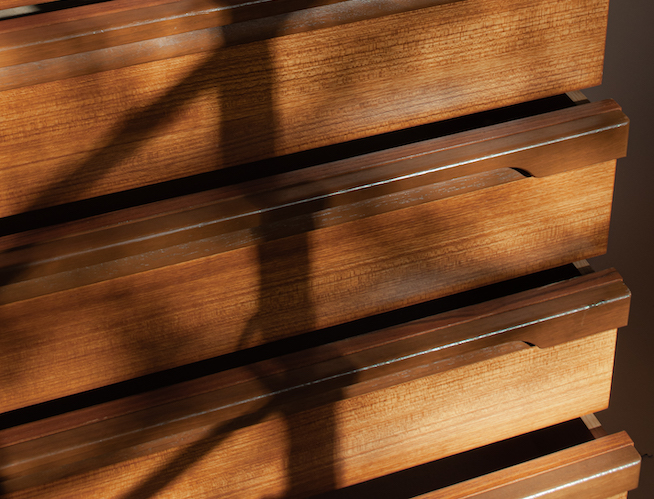 The transition to online events has motivated Lilah to develop a new approach to delivering exhibitions virtually; cultivating an experience that focusses on the interactive elements of installations and the conversations that leave the room. Inspired by her first solo exhibition in the LCI Melbourne gallery, 'Easy Ghana', Lilah has transformed the documentary photo series into
puzzles
. Each puzzle comes in a beautiful box, designed by Kanya, with a copy of the original image and the African history behind the photo.
Lilah is a polymath by nature, operating in multiple different space all at once! She has been selling her prints and puzzles through her website, working on a project with Kanya for Melbourne singer-songwriter Akosia for Mushroom Lounge and producing a short film.
"I really feel like I am coming into my groove and finding my voice as an artist and as a person. I told myself that 2020 was my year and nothing is going to stop that; not even a pandemic."
- Lilah
Adapting to the new normal and life without the structure of university, Kanya has been using 2020 to develop personally and professionally, becoming more in tune with herself and her heritage. She has opened her old Thai archives and is currently practicing design and typography skills in both English and Thai, advancing her comprehension and persuasive writing. Lilah and Kanya are both excited to see NODE grow into its potential, influencing how emerging artists and designers think about their impact.
"I really love that I have an outlet like NODE to do this. It not only gives me an outlet for my current skills, but I am able to practice and learn the ins and outs of running a small business and essentially adding to my skillset as a designer."
- Kanya
If you are looking for the perfect piece to complete your room or just want to give some exquisite, sustainable furniture a good home; NODE deliver across Melbourne and regional Victoria! You can check them out
here
.
Instagram –
@noordinarydesignera
Photo Credit -
Lilah Benetti
More About The Designers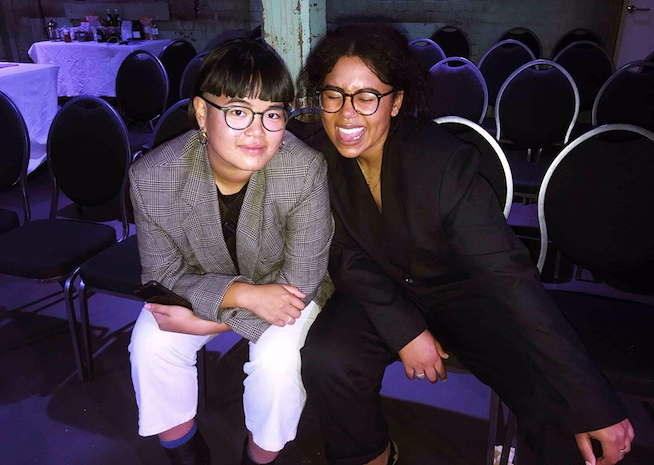 Lilah Benetti

Lilah is a transcultural transdisciplinary creative who works directly with light, colour, space and sound to create a rich and deep visceral visual experience. Lilah was raised between Daylesford (Country Victoria) and Far North Queensland, spending her formative years observing and understanding herself and the surrounding world through the lens of her cultural identity.
Exploring her own reality often through otherworldly aesthetics, Lilah is inspired by topical storytelling of pluralism, homogeneity and otherness, often holding important social significance to her. Lilah developed her technical approach to portraiture at LaSalle College International (LCI), where she received a Bachelor of Design Arts in Communication Design (2019).
Lilah's first solo exhibition 'Easy Ghana' in 2019, premiered installation work 'Washed Sand' in which Lilah introduced another medium into her creative repertoire. Lilah has since collaborated with skincare company Aesop through video installation for the campaign release of their Citrus Melange Body Cleanser (Chadstone Sydney, August 2020) and was the creative mind behind singer-songwriter Akosia's performance for Mushroom Live and Victoria Together.
Website –
www.lilahbenetti.com


Instagram –
@easylilah


Puzzles and Prints Instagram –
@niceandeasy.goods
Kanya Khieo-on

Kanya Khieo-on is a Graphic Designer who specialises in kinetics design in the digital landscape, drawing her influence from her Asian heritage and western upbring; combining natural forms, vibrant colour and minimal approach to create a unique style of design. Exploring the construction and deconstruction of design elements, Kanya aspires to create synergy between the old and the new designs; incorporating aspects of her heritage and everyday Melbourne 'coffee shop' aesthetics.
Since completing her Bachelor of Arts at LCI Melbourne, Kanya has operated as a freelance designer, working collaboratively alongside her long-term professional partner, Creative Director Lilah Benetti. She works to strengthen the visual assets with artists and small businesses for seasonal campaigns, product design and rebranding.
Recently, Kanya developed and showcased her set design animation for Melbourne singer-songwriter Akosia's live performance; with Mushroom Lounge and Victoria Together in September 2020. This project was a government incentive, aiming to provide a platform for artists to share their craft during lockdown.
Website –
http://kanyaoldaker.com/
Instagram –
@panini.head