By Haylee Cohen
Congratulations to Fashion & Costume Design mentor, Natasa Pitra-Grbic for her well-deserved selection as a finalist for the AusMumpreneur Awards in the Fashion category for her clothing brand, PITRA.
The Ausmumpreneur Awards and The Womens Business school, is an event created to celebrate entrepreneurs for creating a business whilst have the full-time job of being a mum. It aims to recognise and acknowledge the success in business, product development, innovation and customer service.
From crafting dresses in her garage, Natasa has created her own internationally recognised fashion label, PITRA, and works to create sustainable and timeless pieces. With 15 years of experience spanning design and production in the fashion industry, Natasa's decision to focus on her own womenswear brand, PITRA, was a testament to her unwavering passion. She has not only expanded her presence but also embraced sustainability and ethical practices, reflecting her commitment to both people and the planet.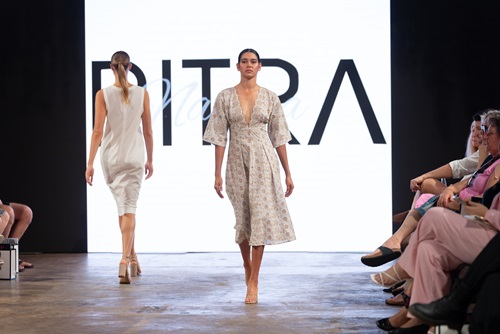 The year 2023 has been a momentous one for Natasa. She took a leap of faith by leaving her full-time job to focus on her own business and has now launched an online store. Her clothing graced the runways of Melbourne and Cairns Fashion Weeks and her designs are now available at Essendon boutique Cam & Co as well as the esteemed international online stockist Wolf & Badger. Out of approximately 2500 nominations, 200 made it to the finals, and we are so proud that Natasa was one of them.
"I was so honoured to be able to make it to the finals! Even though I did not win, just being there was already a win for me and the brand, and I am so excited for what's next!" Says Natasa.
Natasa equips her students with invaluable industry insights and stands as an exemplar of success, resilience and innovation, guiding the next generation of fashion designers to realise their potential and redefine the boundaries of creativity.
As Natasa's journey continues to inspire us all, we eagerly anticipate the exciting endeavours that lie ahead for both her and the PITRA brand.